Engineering & Structure design department
The Engineering & Structure design department specializes in the design and dimensioning of pipes, pipings and penstocks.
Well before the site work begins, these studies, including flexibility calculations, are essential for assessing the environmental and technical constraints and predicting the long-term resistance and integrity of the pipelines.
Installation expertise and site supervision services are also offered by our design office.
The Engineering & Structure engineering department calculates the flexibility of your pipes and pipelines with the routing to check their resistance according to the CODETI, ASME B31.3, ISO 14692 construction codes: loads lowering on anchorage and support , weight, expansion, mechanical stresses, leakage criteria ... all the parameters that are taken into account to achieve a stable pipe structure.
These flexibility calculations are carried out with the CAESAR II® software that allows to accurately analyze the stresses and the flexibility of pipes subjected to a wide variety of loads, taking into account the weight, the pressure, the thermal and seismic conditions and other static and dynamic conditions, based on user-defined variables and recognized industry guidelines.
We are able to carry out your studies for piping of any size and complexity, whether designing a new system or troubleshooting / analyzing an existing system.

Other types of calculations are also studied:
sizing lines
support study, sizing of supports and anchors
finite element calculation to verify the behavior of supports
calculation for validation of welding alignments
civil engineering calculation for support
structural calculation (rack, gantry) for the passages of pipes in aerial (road / railroad / stream crossing, bridge corbelling...)
calculation of losses of charges
fatigue behavior analysis
calculation for pressure vessels according to CODAP
The Engineering & Structure engineering department carries out all types of pipe layouts, pipes, penstocks in addition to flexibility and design studies:
layout plans
isometric plans / 3D plans
support plans for lines
plans of the supporting structures
skid plans
civil engineering plans

The engineering & structure design department offers on-site services:
Site supervision to control the quality of the work done and check the people safety,
Supply of the installation procedure (example: operating mode in directional drilling, micro tunnel for underground pipes crossing, sections under river or road...)
Installation expertise.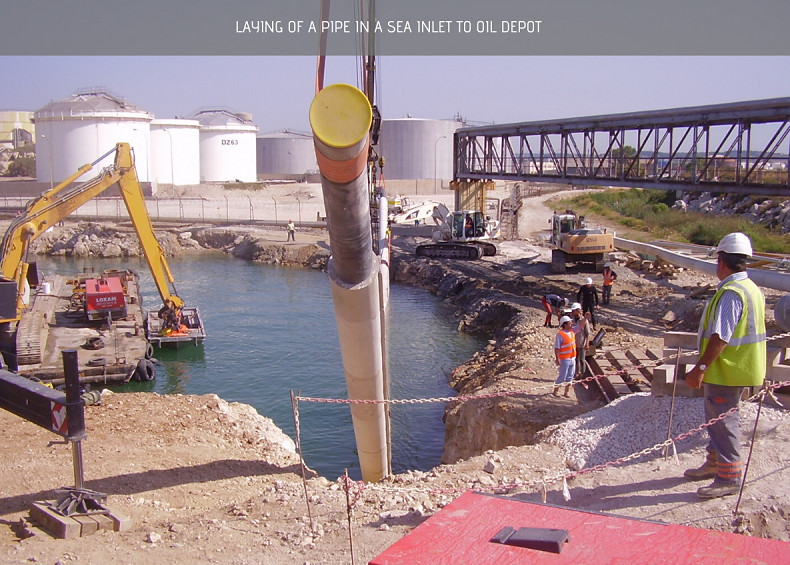 Here we present some examples of completed projects. Regarding the realization of these calculations, we can adapt to your requests for projects of all sizes and complexities.
New launch pad Ariane 6 - horizon 2020: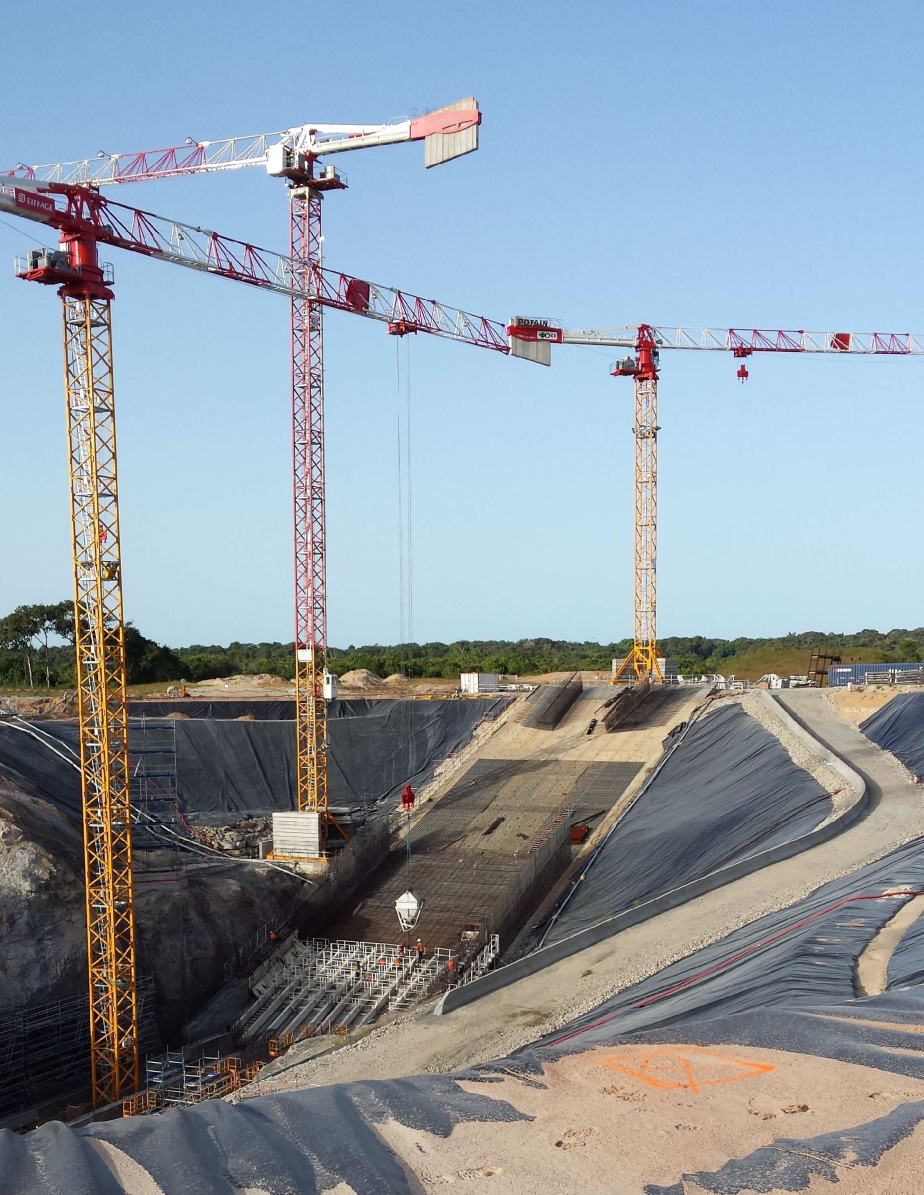 Flexibility calculation of the high pressure helium network pipes according to CODETI
Calculation of flexibility of the steel and GRP pipes of the deluge system according to ISO 14692


Plaine Campus incineration plant in Toulouse: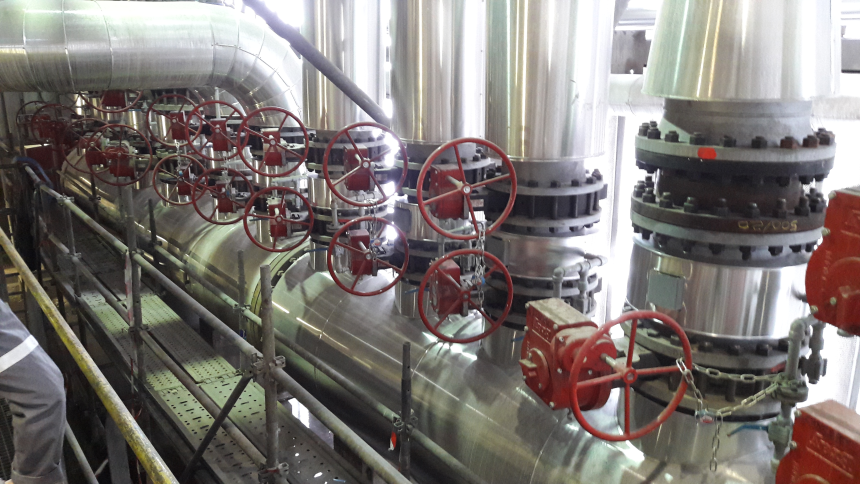 Dimensioning and plan of the steam distribution cylinder (diameter 1m, length 13 m)
Site plan and manufacturing
Flexibility calculations according to CODETI
Dimensioning and plans of supports of these lines
Calculation and plan of the structure
Crossing of Garonne by micro-tunneler :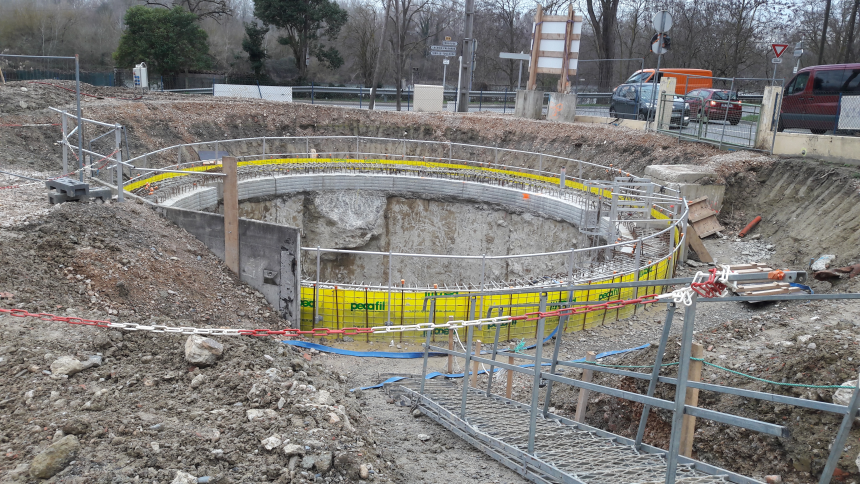 Installation procedure
Pipeline flexibility study
Plans and sizing of the supports
Anchoring dimension of the return supporting beams
The Ballastieres:
Study of the crossing of aerial pipelines in the sensitive site of Ballastieres
Route and positioning of pipelines
Study of flexibility of the lines
Study of supports and porticos
Sizing of concrete blocks
Installation procedure
You can find below our most frequently asked questions / answers.
If you do not find the answer you are looking for, please contact us either by phone at +33.(0)5.59.30.85.20 or via the contact form. We will respond as soon as possible.
What software do we use for pipe flexibility calculations?
Flexibility calculations are performed with CAESAR II® software. It is a specific software developed by Intergraph, worldwide recognized to accurately analyze the constraint and flexibility of pipelines subjected to a wide variety of loads: weight, pressure, temperature, climatic conditions, environmental conditions (soil quality, earthquake risk...) and other static and dynamic conditions, based on user-defined variables and well-known industry guidelines such as CODETI, ASME B31.3, ISO 14692.
These calculations allow us to advise you as best as possible on the behavior and integrity of pipes subject to various environmental and technical constraints.
What is the purpose of a pipeline flexibility calculation?
The flexibility calculation with the CAESAR II® software allows you to analyze the constraints and displacements in any pipe installation and to provide the solutions at the highligthed critical points. We can for example determine the position and the number of supports (guides, weight supports, anchorages, spring boxes ...), to check the necessity of setting up systems of expansion (lyre, compensator ...), etc.
What are the solutions to reduce efforts on a critical point?
It is possible to install spring-loaded boxes to relieve a part (example: a spring box can be installed upstream or downstream of a compressor flange). One can also play on the friction of the supports in order to take up expansion efforts (example: setting up of HDPE plates to reduce the friction). Deltafluid can study all the constraints to which your installation is subjected.
What is an expansion compensator?
What to do when the weld of a pipe has an offset or "bad clamping"?
Welding standards admit some maximum misalignment. It is possible to validate a value exceeding the standards: a break-up verification calculation of the welded assembly (calculation at maximum pressure and fatigue) must be carried out to validate this assembly. This procedure (validation of the difference in height) is approved by GRT Gaz.
Deltafluid can also perform finite element simulation to verify the maximum stress in the welded assembly.